Financing Your Business Equipment with Third-Party Credit in NZ
If you run a business, you are fully aware of the financial challenges of running as well as trying to expand the business. Money is the vital element that plays a role in building a reputation for the business. But at most stages in the development of any business getting access to funds to finance the growth is a challenge. Whether you are a start-up, an established business or a mature company, cash is always a problem. As a result companies often need businesses equipment finance to fund their next stage of development.
Let's take a restaurant as an example although much of the following applies to any other small business operating in New Zealand. Some trading days are just bad, making things worse for an already financially tight situation. The restaurant will always have a flowing stream of cash but unfortunately too often it is with more flowing out rather than in. You just wish it was the opposite of this. All these issues leave you wondering where you can get that much needed money to buy the new cookers and other kitchen equipment for your restaurant.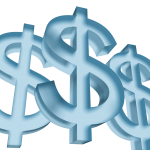 These ideas might come across as negative views, but they are undeniable truths; even the most successful establishments will face financial struggles as they try to expand the business. So, the big question remains – which is the best way of financing a restaurant business?
Loans
Loans are always a quick call, but it that should a second thought looking at it from a lender point of view.
Deloitte & Touche LLP did a Restaurant Industry Operations Report in 2004 that indicated 4-7% pre-tax profit margins for restaurants. This finding suggests that lenders view even profitable establishments to be a huge risk. Then again, as is the case with loans, the bigger the risk the higher the interest payments are. This situation goes to show the level of financial strain that a low margin business like the restaurant trade faces.

On the other hand, financial creditors or lenders will gravitate towards your request for a loan if you own the restaurant business. You can place the business as a security against the loan but this is yet another risk. The lender will view it from its resale value, which might also not be that high as you hope. This will depend on the chances of finding a potential purchaser who can buy the property and there may not be as many as you expect. This will then lower the resale value of your establishment and hence the possible loan amount.
So, when seeking some financial support for funding plant and equipment finance, the ideal course of action is to talk with a third-party lender who has the expertise in the restaurant industry.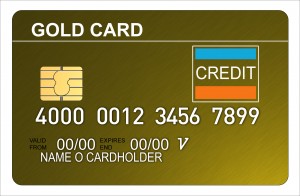 Accounts Receivable Factoring
Factoring is the sale of accounts receivable at a discount in order to accelerate the cash flow in the business. This is an option to take if a business seeks to get the money it needs to finance its expenditures without having to wait for outstanding invoices to be settled. For this reason it is also called cash-flow finance or invoice discount financing.
This makes accounts receivable factoring a good option for any business that is looking to get some quick cash with little risk and relatively low cost.
Private lenders to NZ businesses
Another source of finance is from wealthy private finance sources. These may be business people, trust funds or people with high nett savings. Often these people are looking for a better return than they can get from a bank deposit. And often they also have experience they can offer too which will further help the business owner. However for this article we will only consider the finance aspects.
The problem with this type of finance is that it is not widely advertised. Some magazines will run adverts but largely this source of funding is hidden from the public eye. So to get access to it you need to work with intermediaries who can either make an introduction or will carry out the negotiations on behalf of both parties.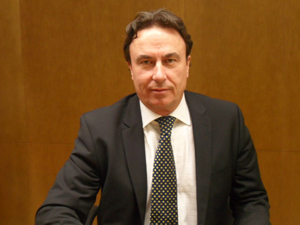 You can look for commercial finance brokers who can act for you to gain finance from these wealthy financiers. Another benefit is that these private lenders are frequently willing to look at investments or loans which the main banks will not consider including equipment financing.
Typical funding projects
If your business needs some unusual and expensive plant or equipment, a bank may help but they will take a charge over the piece of machinery. You may need funds for:
Furnaces
Production lines
HVAC systems
Chillers
Road and construction machinery
These can all be funded using private funding for NZ equipment finance.
Global Pacific Finance is one of the leading commercial finance brokers in NZ. They can help many businesses to find equipment finance in NZ.